Seductive Italian Wine Class (23 Dec 2023)
Here's your ultimate primer on Italian wines. Whether you've just begun to explore wine or are an expert who seeks to brush up on the basics.
FEELING BORED AT HOME AND NOTHING TO DO?
ARE YOU A FAN OR NEW TO ITALIAN WINES?

ARE YOU CLUELESS ABOUT WINES AND WOULD LIKE TO LEARN MORE?
ARE YOU TIRED OF BUYING WINES THAT ALWAYS DISAPPOINTS?


Not your ordinary wine tasting event… this introductory class is that is packed with practical information that will turn you into a confident wine consumer–in more ways than one! 
Our dedicated wine trainers will guide you every step of the way, offering advice on wine appreciation techniques, recommendations on wine pairing, and much more.

With over 900 indigenous grape varieties, it is a place where Wine comes with a dazzling array of flavours, along with focus, style and authenticity.

Drink Wines Like
A Billionaire!
Improve your wine knowledge and discover your wine palate! Learn a lifelong skill that can help you in your quest to find your dream wine!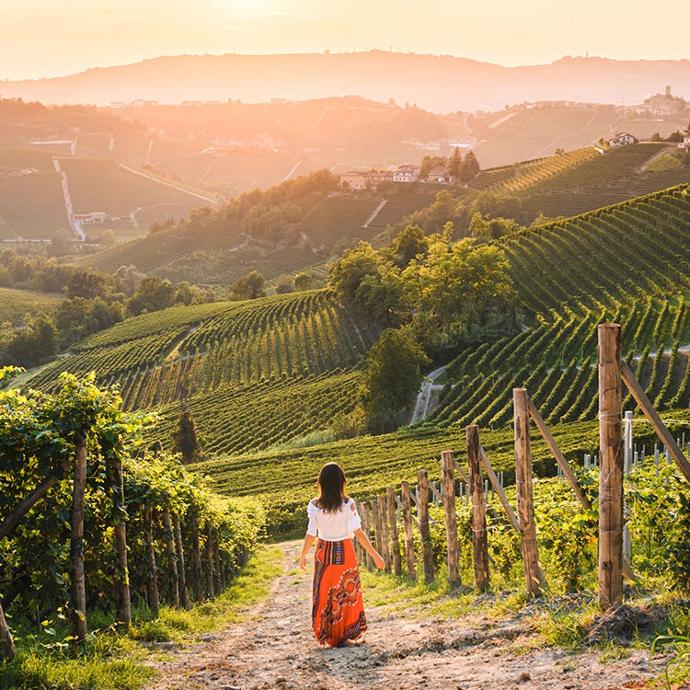 LESSON OVERVIEW

1) Introduction of famous Italian wine regions Piedmont, Tuscany, Veneto, Puglia, Sicily.

2) Learn and taste the "BIG 6" famous Italian wines Barolo, Chianti, Brunello, Super Tuscans & Amarone.

3) Identify different grape varietals.

4) Distinguish between entry level & premium wines.

5) Learn the proper tasting technique, with our unique additional step, to enhance your enjoyment of wine.
The more you know about the wine's origins, its character, its value, and its ability to add magic, the greater and more lasting your pleasure.

As one of the world's famous wine critic – Robert Parker quoted: "Wine to me is something that brings people together. Wine does promote conversation and promote civility, but it's also fascinating. It's the greatest subject to study!"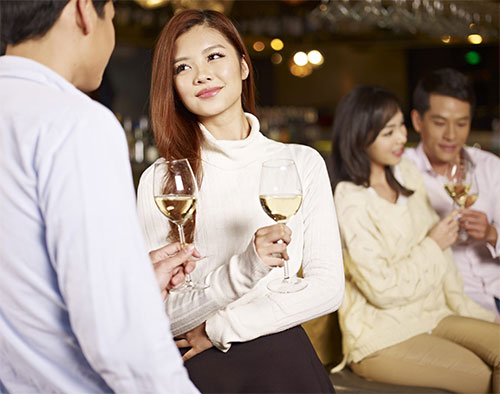 MEET YOUR WINE EDUCATOR

PK Chua is a certified wine educator with Wine & Spirits Educator Trust (WSET UK). Formally working in the IT industry, he decided to make a big shift into the wine industry and has been actively involved in educating consumers and F&B staff in the art of wine appreciation. He believes that wines should be approachable and fun without any snobbery. He is also well known for his informal, infectious and enthusiastic style of teaching.

INVITING. SPACIOUS. LUXURIOUS



Experience the utmost in comfort and luxury as you pursue your WSET certification with us. With state-of-the-art seminar room, stylish designer ambiance to fine handmade wine glasses, we offer a delightful break from the ordinary.

Located at the central district of Singapore, we are just a walks away from Lavender MRT and Bendemeer MRT.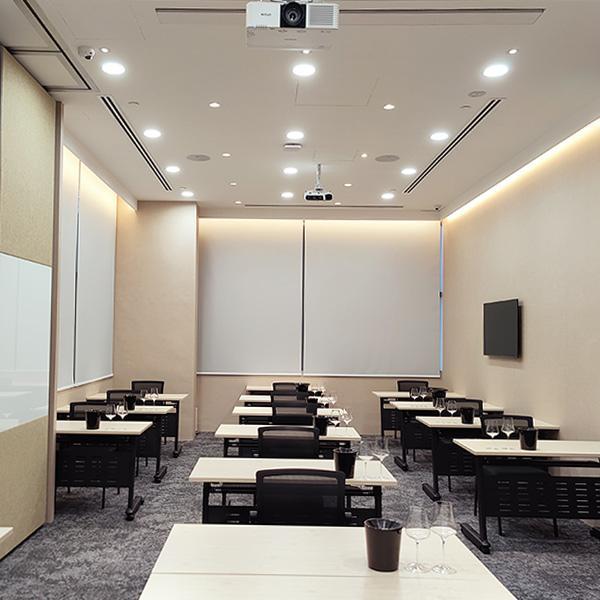 IS THIS SUITABLE FOR ME?
"I don't drink a lot wine"

"I'm shy and I can't talk much about wine"

"I don't even know how to taste wine"

"I have no wine friends to drink with"

"I have problems selecting a good wine"

"I feel left out when my peers talk about wine"

"Wines are intimidating"

Yes! We teach you how to eliminate all of these once and for all at the masterclass!


Such professional wine lessons in the market easily costs between $500-$1000+ but here at Fine Wines SG, we believe that all wine lovers should be equipped with this basic wine knowledge to enjoy wines better and upgrade your social status thus we are offering this low price. Did I mention also that knowledge means you'll buy better and order wines smarter?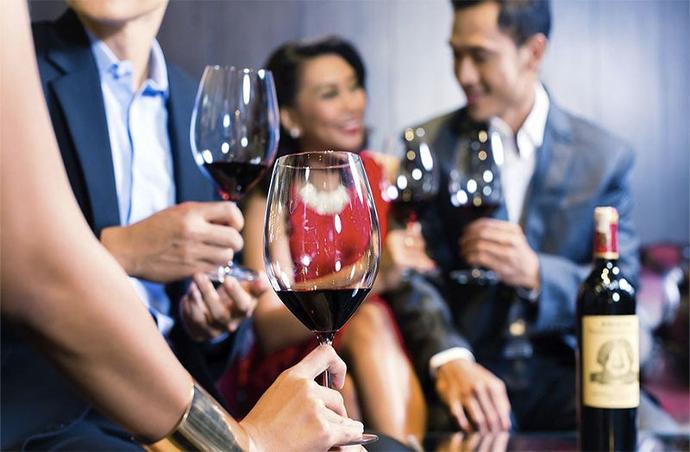 Sign up before 22 Dec 2023 and get your special early bird price!

ost: $250

Early Bird Special:
$109
+ $20 Wine Voucher

Introduce a friend and save additional $40 ($89/pax)
Bring 4 friends and save more! ($78/pax)
Great as gifts for friends and family too!

With over 3000+ satisfied students, you know our wine program works

 Here are some awesome feedbacks:

Attended an "Introduction to Italian Wine" class on the 13th June conducted by PK. It was an extremely fun and interesting class and PK was able to answer all the questions that were thrown at him with such ease. Not only were we taught about the different grapes that grew in each region in Italy, but we were also patiently taught how to taste and recognise the characters in each wine and also understanding common words that we see on the bottles and what it meant like "Riserva". Highly recommend and would definitely go back again for another lesson or two!!!! Isabella Then
Very insightful and competitively-priced classes taught by Mr. P K Chua. He's very knowledgeable and has helped me develop my continued interest in wine.
His classes are interesting, fun and set in a comfortable location. Overall, I'm getting great value from Fine Wines SG! Alwyn Tan​

I attended both the Italian and French Introductory classes and enjoyed myself. PK's engaging style enabled me to understand my personal wine preferences better! Benjamin Festin
Attended the wine appreciation class conducted by PK, great experience and will attend more of his class again. Great friendly and knowledgeable guy who know wines. Cheers!! Alexander Ooi
Attended an "Introduction to Italian Wine" class on the 13th June conducted by PK. It was an extremely fun and interesting class and PK was able to answer all the questions that were thrown at him with such ease. Not only were we taught about the different grapes that grew in each region in Italy, but we were also patiently taught how to taste and recognise the characters in each wine and also understanding common words that we see on the bottles and what it meant like "Riserva". Highly recommend and would definitely go back again for another lesson or two!!!! Isabella Then
Very insightful and competitively-priced classes taught by Mr. P K Chua. He's very knowledgeable and has helped me develop my continued interest in wine.
His classes are interesting, fun and set in a comfortable location. Overall, I'm getting great value from Fine Wines SG! Alwyn Tan​

I attended both the Italian and French Introductory classes and enjoyed myself. PK's engaging style enabled me to understand my personal wine preferences better! Benjamin Festin
Attended the wine appreciation class conducted by PK, great experience and will attend more of his class again. Great friendly and knowledgeable guy who know wines. Cheers!! Alexander Ooi
Attended an "Introduction to Italian Wine" class on the 13th June conducted by PK. It was an extremely fun and interesting class and PK was able to answer all the questions that were thrown at him with such ease. Not only were we taught about the different grapes that grew in each region in Italy, but we were also patiently taught how to taste and recognise the characters in each wine and also understanding common words that we see on the bottles and what it meant like "Riserva". Highly recommend and would definitely go back again for another lesson or two!!!! Isabella Then
Very insightful and competitively-priced classes taught by Mr. P K Chua. He's very knowledgeable and has helped me develop my continued interest in wine.
His classes are interesting, fun and set in a comfortable location. Overall, I'm getting great value from Fine Wines SG! Alwyn Tan​

I attended both the Italian and French Introductory classes and enjoyed myself. PK's engaging style enabled me to understand my personal wine preferences better! Benjamin Festin
Attended the wine appreciation class conducted by PK, great experience and will attend more of his class again. Great friendly and knowledgeable guy who know wines. Cheers!! Alexander Ooi