WSET Level 1 Award in Sake (24 Feb)
A beginner level introduction to sake suitable for those starting a sake career or pursuing an interest in sake.
WSET LEVEL 1 AWARD IN SAKE

Are you ready to indulge your senses in a tantalizing journey of taste and aroma? Look no further, because the WSET Level 1 Sake course is here to tantalize your taste buds and satisfy your thirst for knowledge.
Picture this: a luscious, crystal-clear liquid, perfectly chilled and ready to be sipped. The aroma wafts up to your nose, promising an experience unlike any other. With every sip, you're transported to the heart of Japan, to the land where the art of sake-making was perfected over centuries.

As a professional, you know that knowledge is power. And when it comes to sake, understanding the nuances of production, flavor profiles, and food pairings can make all the difference in your career. The WSET Level 1 Sake course is designed to give you a comprehensive understanding of the fundamentals of sake, from its rich history to the production process, and everything in between.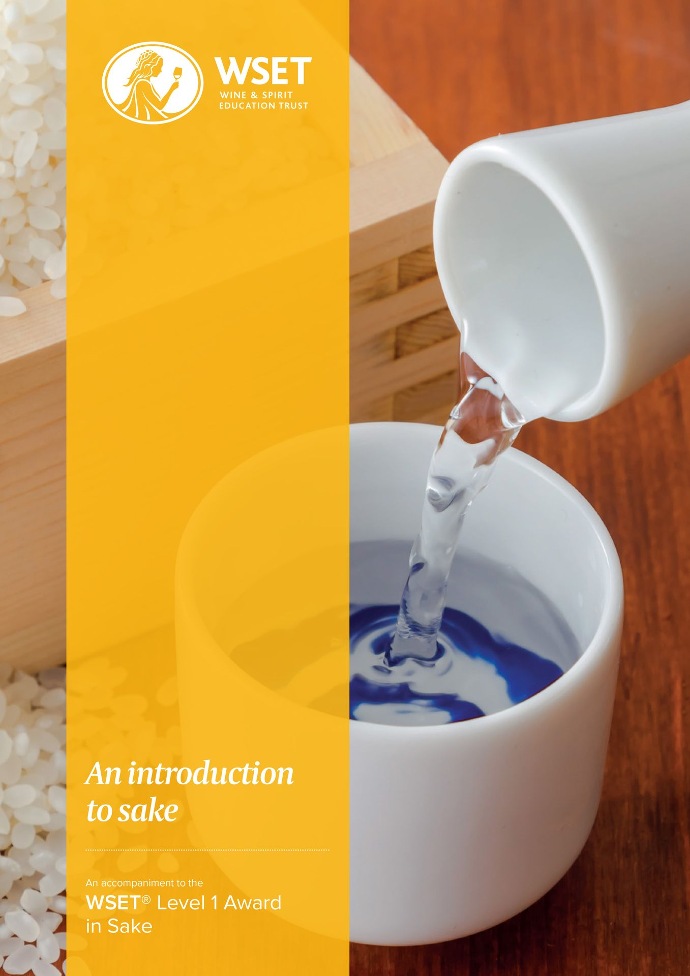 TASTE SAKE LIKE A PRO​
But let's not forget about the sexy side of sake. The intricate flavors and aromas of sake are nothing short of alluring. As you explore the world of sake through this course, you'll discover a sensual experience that will awaken your senses and leave you craving more.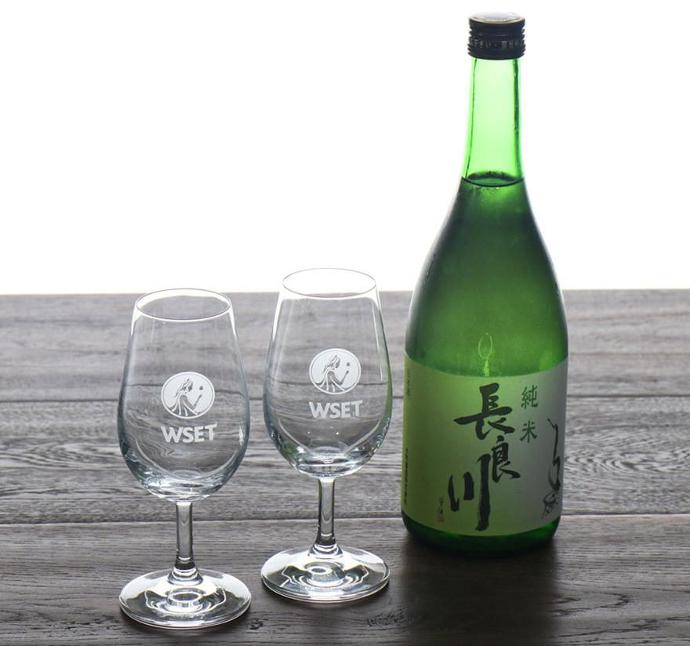 WHAT YOU WILL LEARN

The history of sake and principles of sake production


Main sake styles and Sake classifications 


Factors affecting the flavours of sake


Tasting 8 different sakes


Describe sakes using the WSET Systematic Approach to Tasting Sake®


How to serve sake


Gain a deeper appreciation of fine sakes

WHAT YOU WILL ACHIEVE

Knowing the key stages in sake brewing and it's unique processes


Recognise the distinct features and styles of sake from various regions


Understanding the art of appreciating sakes.


Be able to properly store and serve sakes


Feel more at confident arounds sakes and learn to buy only the best


The art of pairing food and sake



Help you love and ultimately enjoy sakes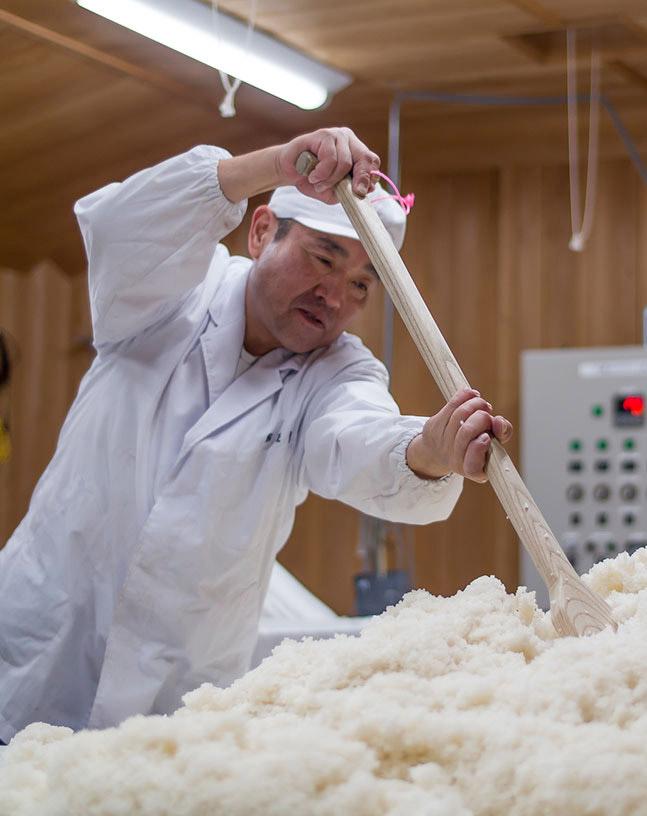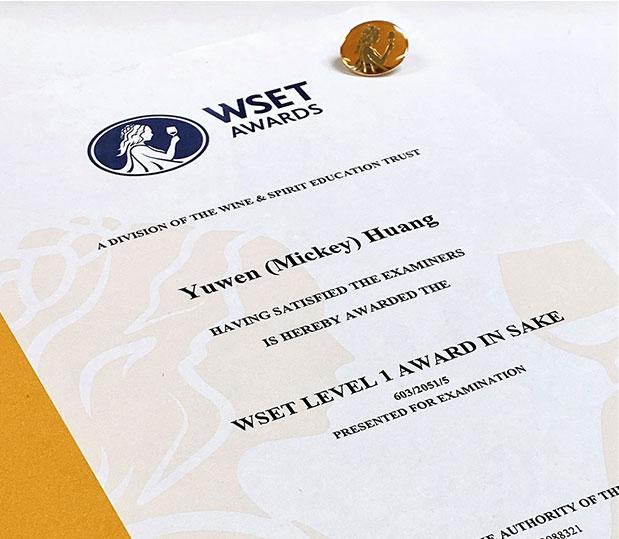 YOUR WALL OF SUCCESS
Successful students who have completed the WSET Level 1 Course will receive a certificate and a beautiful collar pin. The Perfect companion for your resume or your "Wall Of Achievements". Having a international recognized certificate is one greatest factor in moving up to higher positions. How much you know about sakes can directly or indirectly show how you present yourself and communicate with your Japanese stakeholders or clients in the corporate world.

SPACIOUS & LUXURIOUS
Experience the utmost in comfort and luxury as you pursue your WSET certification with us. With state-of-the-art seminar room, stylish designer ambiance to fine handmade glasses, we offer a delightful break from the ordinary. 
Located at the central district of Singapore, we are just a walks away from Lavender MRT and Bendemeer MRT.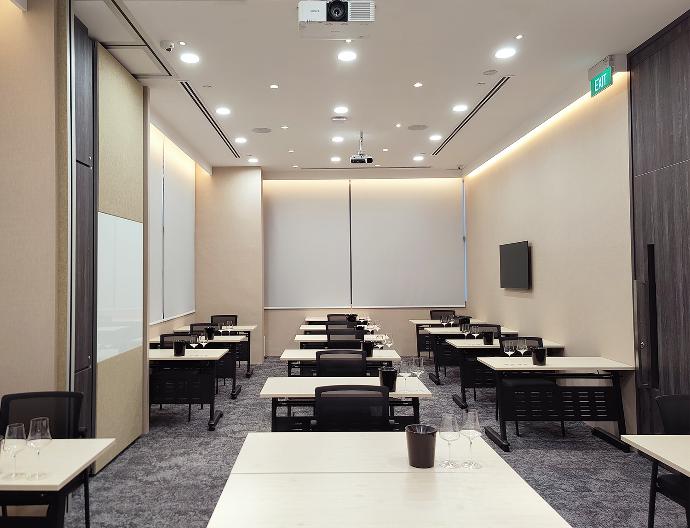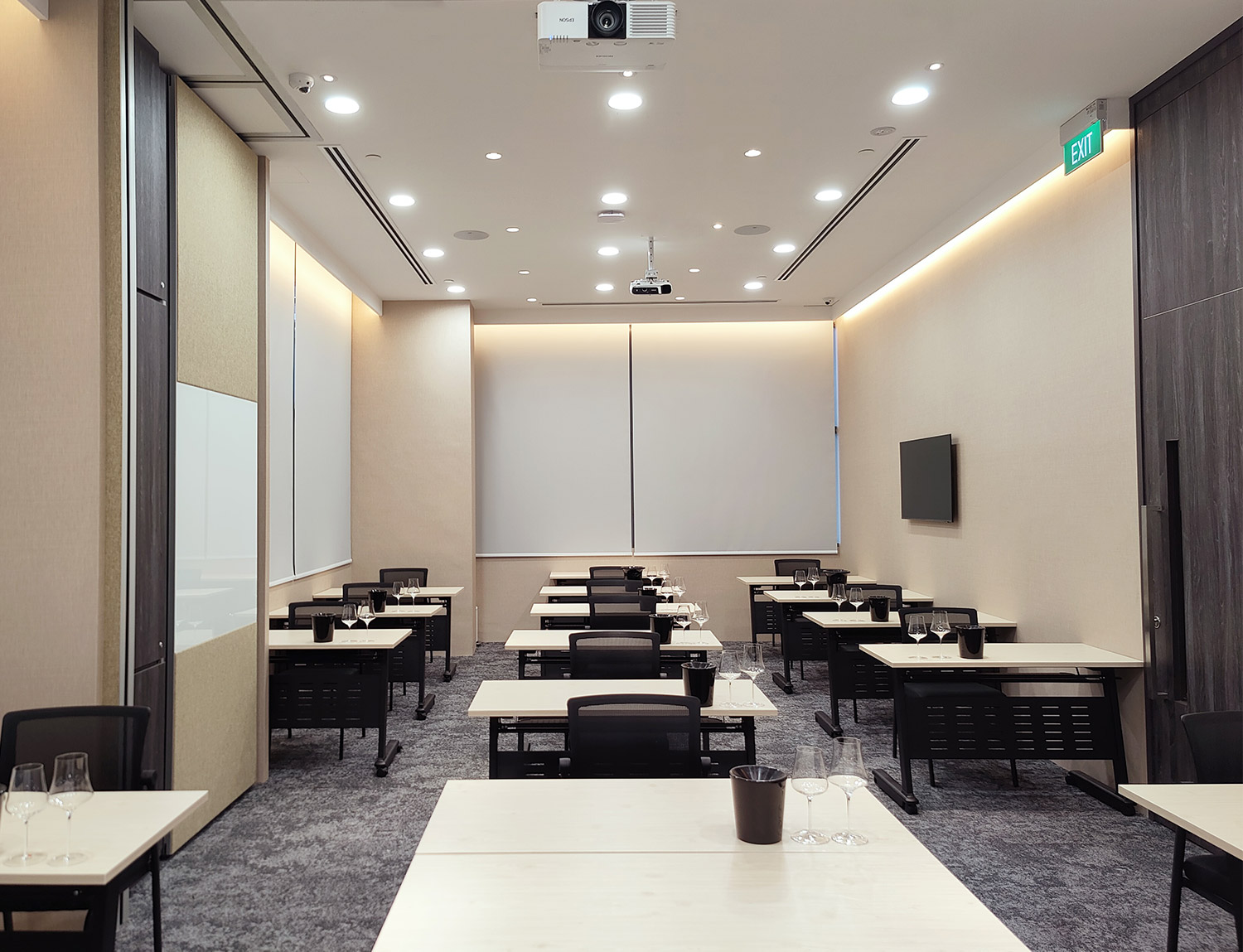 "If you want to level up sake tasting skills and develop your palate…
WSET is the course for you!"



YOU ARE NOT ALONE

If you are new to sake, understanding the label on a bottle of sake can be confusing. The labels on sake bottles are filled with information that can be difficult to decipher, making it challenging to know what you're buying and how it will taste. 

Many people struggle too to understand sakes. They get frustrated because they have many years sake experience and yet they still get disappointed with their sale purchase. Problem is, they don't have the right foundations. With this 1 day courseIf you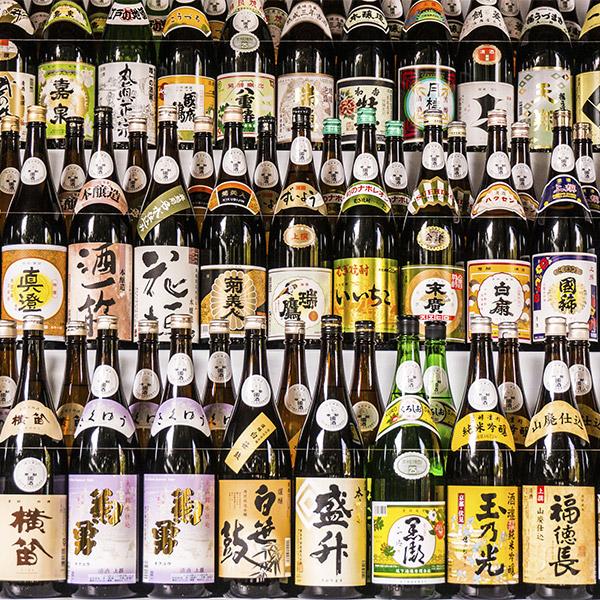 "If you want to level up Sake tasting skills and develop your palate…WSET is the course for you."


Sake connoisseurs and sommeliers are not born, anyone can become a sake expert through training and practice!
We Can Help You Achieve Your Dream!

Course Duration: 
1 Day Course (Onsite)
6 hours of class time with a 45-minute exam with 30 multiple-choice questions. 

Cost: $600
Early Bird Special:

$490

Scholarship Available For Food & Beverage Staff

BUT WAIT! THERE IS MORE…
Sign up before 22 Feb 2024 and get your BONUS free gifts.


A Bottle of Grand Cru Bordeaux Red Wine +
Leather Wine Carrier +
2 x $20 Wine Vouchers


Total Value: $200
(That's like paying only $290 for this professional sake course!)
Take this opportunity to SUPERCHARGE your sake passion!
With over 3000+ satisfied students, you know you are in the right place.


 Here are some awesome feedbacks:
Informative course and gold nuggets of knowledge passed down - thoroughly enjoyed myself and we'd recommend it to anyone else! Cai Ling
Took my WSET Level course and exam here. The trainer is very engaging and knowledgeable. It's really fun to be here and trainer prepared us well for for exam. Siew Mei

The WSET course we have attended was highly recommended from the professional training! Your expertise and entertaining coaching made our day, we look forward to having our next level with you soon Michael Tsai​
Did a level 1 certification course over 8 hours. Honestly didn't even feel like it, felt like 3 hours with breaks and everything . Location is convenient, the class environment and quality is very conducive and good. It's very professionally done, and the wines we tasted were a good range. Worth every dollar spent. Also made friends there. Olivia Low
Click below to view all our fantastic reviews by our students
ARE YOU READY TO DIVE INTO 
THE WORLD OF SAKES?


Enroll today and embark on a journey that will forever transform the way you appreciate and enjoy sakes. Imagine the joy of effortlessly selecting the perfect bottle for any occasion, impressing your guests with your refined taste, and savoring each sip with newfound appreciation.

Frequently Asked Questions
ABOUT THE WSET CERTIFICATION & EXAM

​


The Wine & Spirit Education Trust, or WSET, was founded in London in 1969 and is regarded as one of the world's leading providers of wine education.  Today, the WSET is the largest global provider of qualifications in the field of wines and spirits and teaches both the trade and consumers.  WSET LEVEL 1 Wine Course are currently available in 72 countries and in the 2021/2022 academic year 114,822 people registered to sit a WSET examination. Fine Wines Pte Ltd is an officially appointed WSET Programme provider and has gone thru undergone rigorous ratification procedures to ensure students receive wine and spirit education that is of the same high standard throughout the world. WSET LEVEL 1 Wine Course (Singapore) is a great way for anyone who works with wine, wants a career in the wine industry in Singapore or has a serious interest in the subject to deepen their knowledge.


To install this Web App in your iPhone/iPad press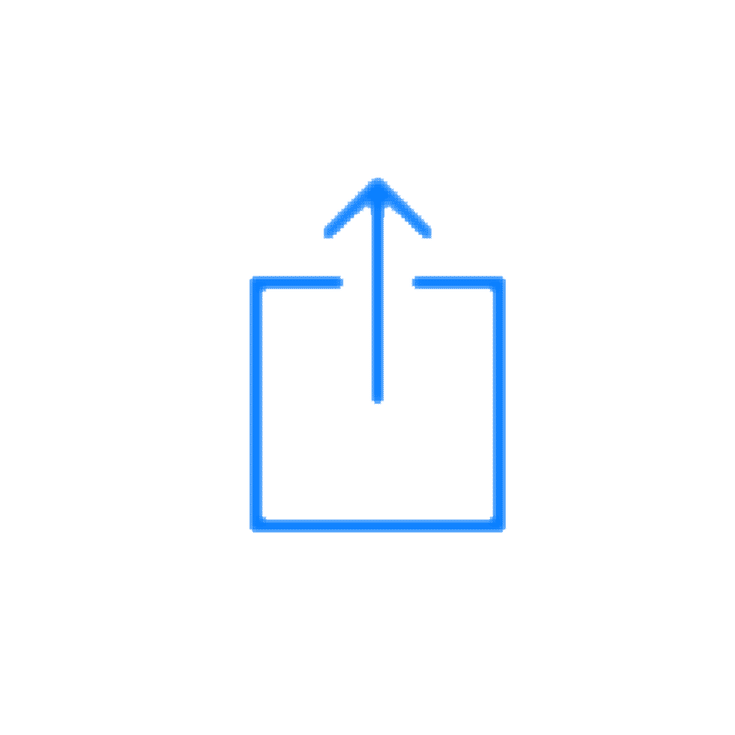 and then Add to Home Screen.