Are you tired of lackluster wines that fail to excite your taste buds?
Before you discover today's secret gem, your wine experiences may have been a rollercoaster of uncertainty. ​
Picture this:

You hesitantly take a sip, only to be met with a disappointing taste that falls short of your expectations. The guessing game continues as you navigate through bottle after bottle, hoping to stumble upon something truly satisfying, one that elevate your moments and indulge your senses but it never happens!

What's more, you have already spent a fortune to find the right wine. Frustration starts to build up!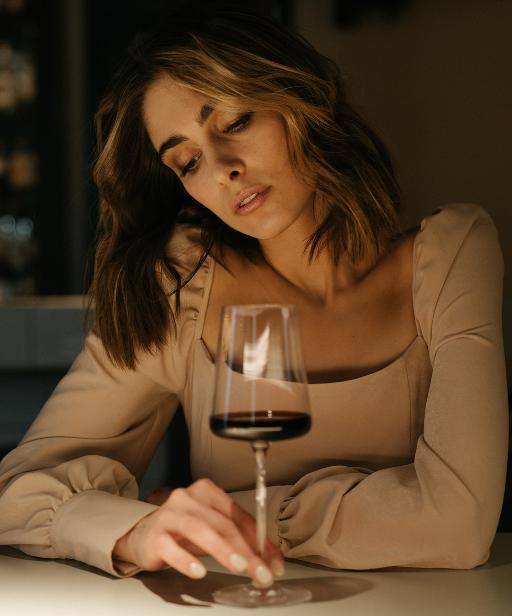 YOUR SEARCH FOR REMARKABLE




& AFFORDABLE WINES ENDS HERE!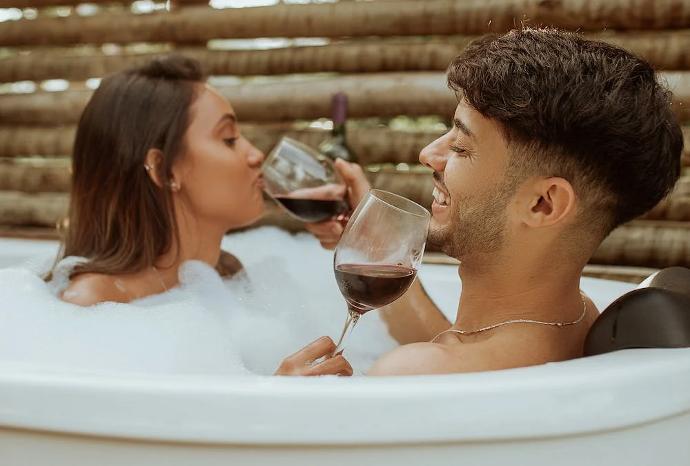 LOOK NO FURTHER!

In the next 2 minutes – we will transform your wine experience!
We've uncovered a wine label that shatters expectations by combining affordability with exceptional quality.
Bid farewell to disappointing sips and welcome the joy of budget-friendly wines that truly deliver on flavor and enjoyment.
Discover the perfect harmony of price and palate-pleasing goodness now!

INTRODUCING
LE PETIT HAUT LAFITTE
BY SMITH HAUT LAFFITTE


Drink Le Petit Haut Lafitte and your entire perspective of a "great and affordable wine" will be transformed immediately! Gone are the days of uncertainty and letdowns. As you uncork a bottle of Le Petit Haut Lafitte , anticipation and excitement fill the air with excitement!

With each sip, your taste buds dance with joy, embracing the rich symphony of flavors that now grace your palate. A genuine smile forms as you revel in the harmonious blend of aromas, textures, and notes that define true satisfaction!

No longer just a drink, but a sensory journey that enhances every occasion. Discover the power of a well chosen wine, and witness how your happiness can be uncorked with every bottle.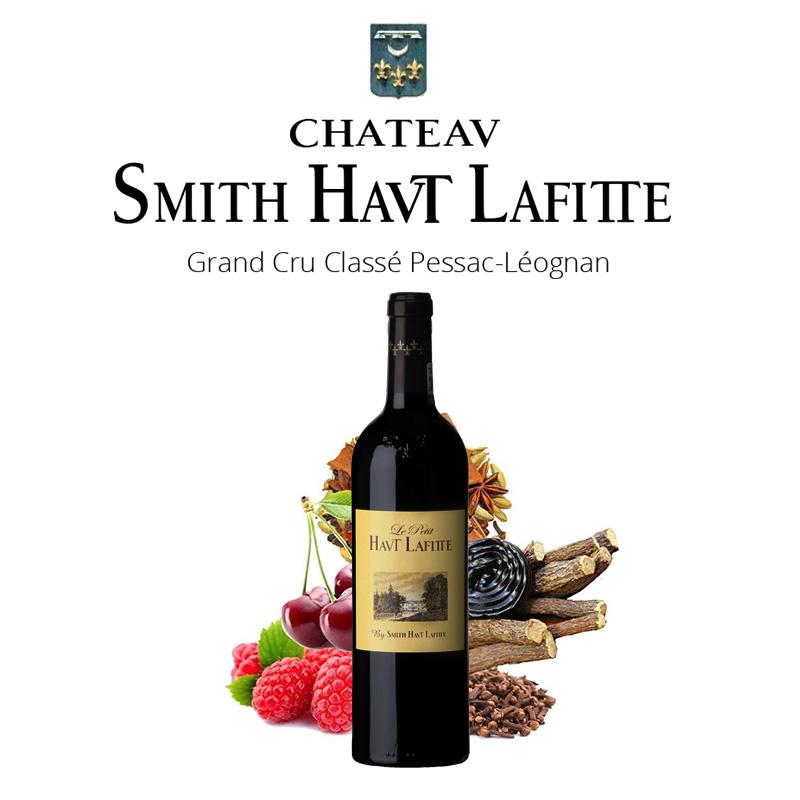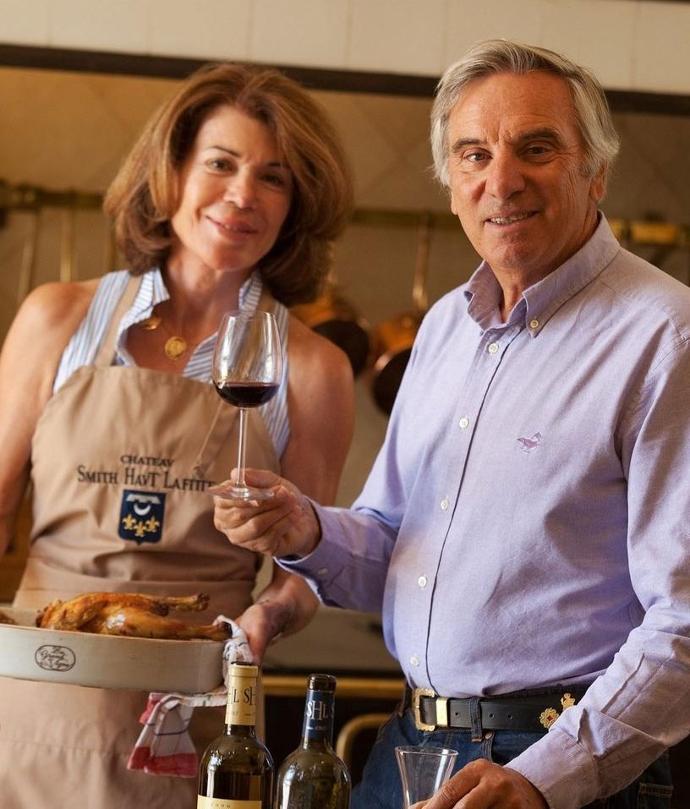 SUPERB WINE REVIEWS

"Smith Haut Lafitte produced this second wine consistently, outperforming an overwhelming amount of second wines out there, I can only name Carraudes de Lafite, Les Forts de Latour and Pavillon Rouge as a slightly better second wine, but not by a mile. Very fruity, and a very long finishing wrapped up this wine as my #1 choice for wines under S$100."
9.5/10 Stars, Wine With Bok
"The wine, a majority of young Cabernet Sauvignon with Merlot, is structured and firm with solid tannins and layers of black currant"
95 points, Wine Enthusiast


"It's a great example of how compelling the best second wines are today. I have no doubt Le Petit Haut Lafitte is a more complete wine than some Grand Vins of previous generations.." 95 Points, Vinous
"Do not ignore this little gem from Château Smith Haut-Lafitte, because it always punches above its weight."
93 Points, Robert Parker

WHY PAY MORE?

At this price, Le Petit Haut Lafitte can also surpass many classified growths in terms of both value and pleasure!

Here are some Grand Cru Classe Bordeaux wines that are DOUBLE OR TRIPLE in price but with the same wine ratings.
Don't Pay For Brand, Pay for Performance!
| | | |
| --- | --- | --- |
| LABEL | RATINGS | PRICE IN SG |
| 2018 Brane Cantenac Margaux | 93pts Vinous | $160 |
| 2018 Pichon Baron Pauillac | 94pts Vinous | $390 |
| 2017 Pichon Lalande Pauillac | 93pts Vinous | $300 |
| 2017 Rauzan Gassies Margaux | 93pts Wine Advocate | $200 |
| 2016 Duhart Milon Rothschild | 93pts Wine Advocate | $195 |
| 2016 Beychevelle St Julien | 94pts James Suckling | $250 |
| 2015 Calon Ségur St Estephe | 93pts Vinous | $250 |
| 2015 Pontet Canet Pauillac | 93pts Vinous | $300 |
Cheaper than NTUC Fair Price! Seeing is Believing!​

Limited Time Exclusive Offer


Attention Wine Enthusiasts! Are you ready to embark on a journey of unparalleled wine delight? Look no further!


Le Petit Haut Lafitte is here to redefine your wine experience.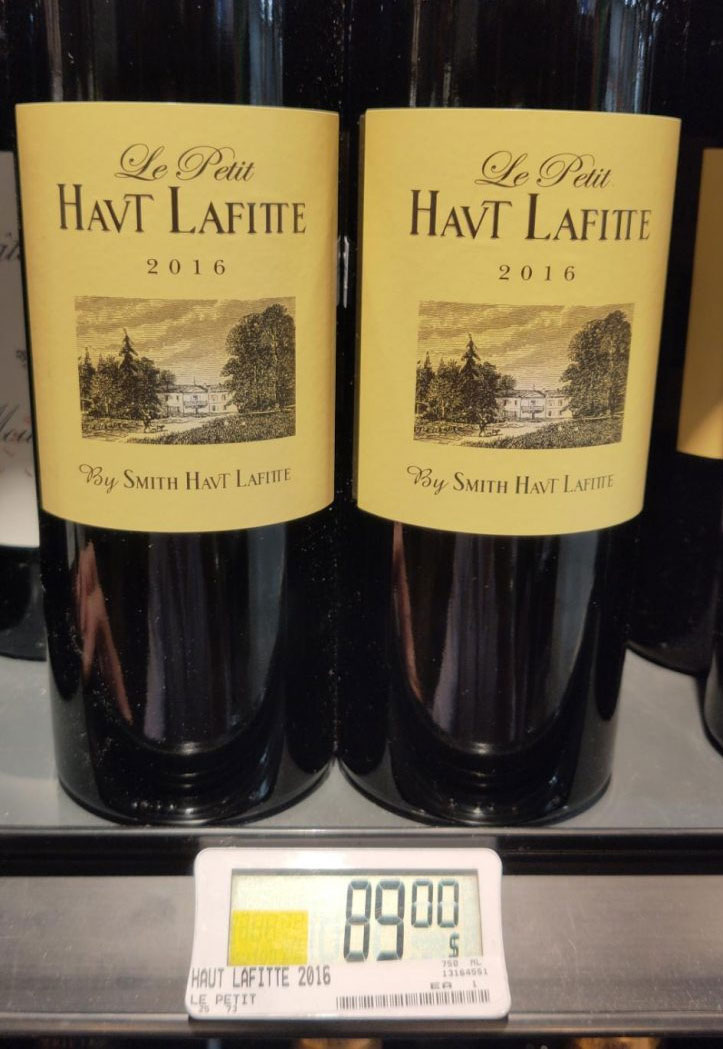 Unleash the Magic of Le Petit Haut Lafitte
Your Wine Odyssey Awaits!


This exclusive offer is available for a limited time only. Indulge in the luxury of Le Petit Haut Lafitte and
discover why it's hailed as a hidden gem among wine enthusiasts.

Purchase before 27 Sep 2023 and Save $19 Each Bottle!


​ DON'T MISS OUT ON THE ULTIMATE WINE EXPERIENCE!
Find More Happiness In A Bottle For As Low As $75!

Here are some awesome reviews for this wine!
Amazing second wine that under promises and over delivers. There's nice fruity notes of blackcurrant, cassis, plum, and red cherry, accompanied by licorice, vanilla, oak, hints of mint and smoke.

---
2016 is a good vintage for Bordeaux, sometimes I wonder if I should buy tons of bdx wines in bonded warehouse and give to my sons when they reach 21 years old


---
No brainer. Nice go-to Bordeaux at a reasonable price and without having to wait decades before drinking. Full of flavour. Long. Enjoyable. Good with a variety of foods, or on its own.


---
Gorgeous gorgeous wine! Gooseberries, tinned peas and hints of fresh cut grass. Wine explodes on the palate with flavor and elegance. Long long finish with some notes of limes. I can drink bottles of this wine! Stunning!
---
Spectacular for the price. We have been enjoying the Chateau Smith a lot recently, but this is very close and at a much more affordable price point. Smooth leather and liquorice. Would cellar very well.
---
Surprisingly palatable . Very subtle flavors but all you would expect from your bordeux. Blackberries , ripened plum fresh cherry , light touch of smoke and tobbaco , cigar , ash , vanilla and oak.
---
Exclusive Bonus Offer - Act Now!​

SAVE 21% TODAY!

$89

ONLY $70!

Buy 6 bottles for $67 each with Free Delivery

Promotion Ends 27 Sept 2023

To install this Web App in your iPhone/iPad press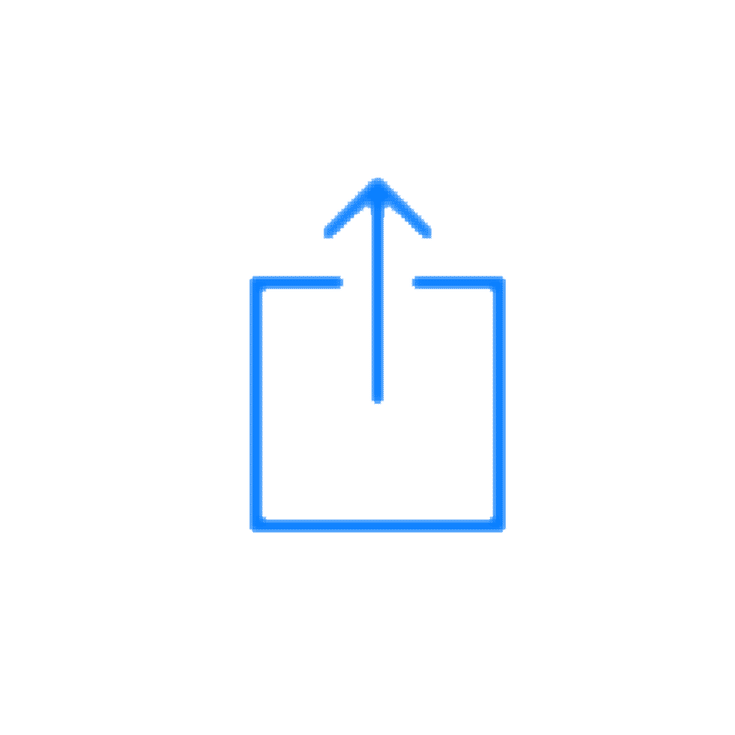 and then Add to Home Screen.