Elevate Your Dining Experience with Fine Wines SG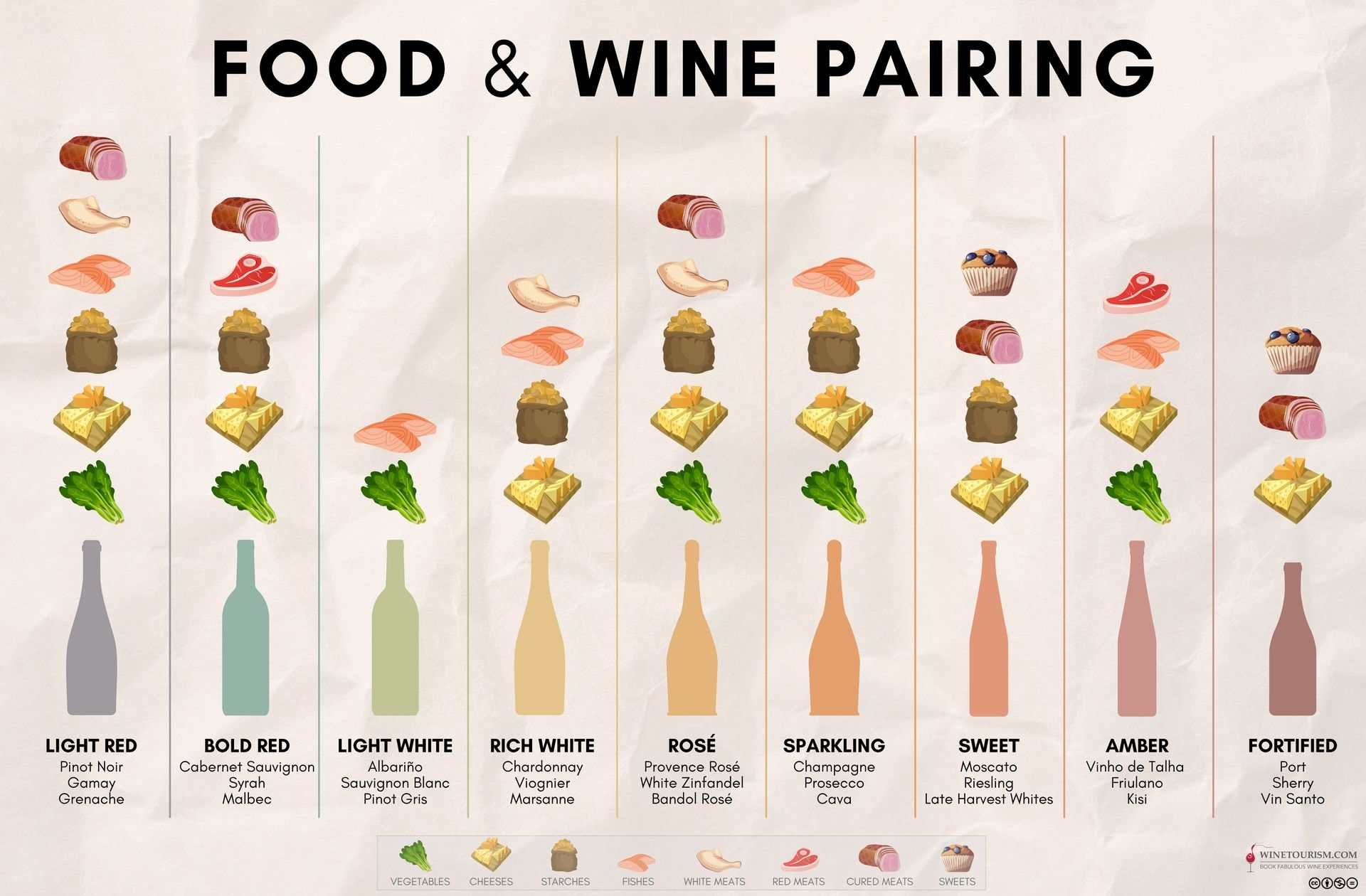 Wine has an incredible ability to enhance the flavors of food, creating a symphony of taste that tantalizes the senses. At Finewines.com.sg, we understand the importance of a perfect wine and food pairing. Let us guide you through the art of creating delightful combinations that elevate your dining experience to new heights.

Understanding the Basics:
Before delving into specific pairings, it's essential to understand the basic principles. Lighter wines like Sauvignon Blanc complement lighter dishes, while robust reds like Cabernet Sauvignon harmonize beautifully with rich, meaty flavors. Explore Finewines.com.sg's extensive collection to find wines that match your preferred taste profile.

Classic Pairings:
- Chardonnay with Creamy Pasta: The buttery notes of Chardonnay complement the richness of creamy pasta dishes, creating a luxurious experience.
- Merlot with Grilled Chicken: Merlot's soft tannins and fruity flavors balance the smokiness of grilled chicken, making it a delightful pairing choice.
- Pinot Noir with Salmon: The subtle flavors of Pinot Noir enhance the taste of salmon, creating a harmonious balance that seafood enthusiasts adore.

Exploring Fusion Cuisine:
- Riesling with Spicy Asian Cuisine: The slight sweetness of Riesling counteracts the spiciness of Asian dishes, making it an excellent choice for Thai, Indian, or Chinese cuisine.
- Rosé with Mediterranean Flavors: Rosé's versatility pairs wonderfully with the diverse flavors of Mediterranean dishes, from grilled vegetables to seafood paella.

Desserts and Wine:
- Port with Chocolate Desserts: The richness of Port wine complements the sweetness of chocolate desserts, creating a decadent finale to your meal.
- Moscato with Fruit Tarts: Moscato's floral and fruity notes enhance the natural sweetness of fruit tarts, offering a refreshing end to your dining experience.

Personalized Recommendations from Finewines SG:
Our experts at Finewines SG are passionate about helping you find the perfect pairings. Explore our curated selections or reach out for personalized recommendations tailored to your menu, ensuring a memorable dining affair every time.

Discover the joy of exquisite wine and food pairings with Finewines SG at Finewines.com.sg now!
Elevate your culinary adventures and let the art of pairing transform your meals into extraordinary experiences. Cheers to savoring the perfect harmony of flavors!

RECOMMENDED WINE CHILLERS
Your Dynamic Snippet will be displayed here... This message is displayed because you did not provided both a filter and a template to use.